var _gaq = _gaq || []; _gaq.push(['_setAccount', 'UA-36349960-1']); _gaq.push(['_setDomainName', 'foundationdata.co.nz']); _gaq.push(['_trackPageview']);
(function() { var ga = document.createElement('script'); ga.type = 'text/javascript'; ga.async = true; ga.src = ('https:' == document.location.protocol ? 'https://ssl' : 'http://www') + '.google-analytics.com/ga.js'; var s = document.getElementsByTagName('script')[0]; s.parentNode.insertBefore(ga, s); })();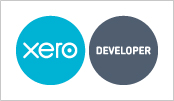 We build custom built Add-Ons; solutions that provide unique functionality and integrate to standard accounting packages. This enables you to do the unique things that make your business special while utilising all the goodness of your favourite accounting package.
We've provided successful integrations across a  wide range of industries; agriculture, construction, events management, health care, manufacturing,  publishing, retail and wholesaling and you can read more about some of them in the Case Studies…
We've worked with a wide range of accounting packages including; Xero, MoneyWorks, Quantum, MYOB and Smartstream.
We also create specialised apps that act as Add-Ons to payrolls including with Smoothpay, Ace, IMS…
We are not accountants or accounting consultants and recommend that you get independent advice on your requirements. However from a purely technical perspective, we recommend Xero and MoneyWorks.